Cricket is a sport that has been an integral part of Indian culture for centuries. As an Indian cricket fan and have ever wondered who was the first captain of their national cricket team? That answer would be CK Nayudu. CK Nayudu, one of India's finest cricketers of all time. He was the country's first captain and an exceptional all-rounder who played a vital role in shaping India's cricketing identity. Nayudu's contributions to Indian cricket are immeasurable, and his legacy lives on to this day.
Also Read : Why cricket is the most popular sport in India?
About CK Nayudu
CK Nayudu was born 31 October 1895 in Nagpur, Maharashtra and raised there with a Telugu background. CK Nayudu was India's inaugural cricket superstar and the inaugural captain of India's Test cricket team. He was known for being a strict disciplinarian both on the field and within his family who exuded an almost militaristic aura.
He was an energetic player renowned for his aggressive batting, fielding and captaincy – his unorthodox sixes made him an instant fan favorite, helping Indian cricket gain Test status. Additionally, he excelled at hockey and football.
CK Nayudu played first-class cricket regularly from 1915-1958, becoming the first Indian to score a century during an official first-class match. He made a notable impact in first-class cricket from 1948 until 1958 and retired at 68 in 1963 with a successful record. He was being honored with the Padma Bhushan in 1956 as the first cricketer ever honoured with this honour.
Early Career and Rise to Fame
CK Nayudu started playing cricket at a very early age, eventually captaining Hislop Collegiate High School team in Nagpur. He quickly developed a reputation as a talented batsman and bowler, and played for Central Provinces and Madras in India. He made his first-class debut for the Hindus cricket team in 1916 and soon became one of the most prominent players in the country.
CK Nayudu made his batting debut against Marylebone Cricket Club (MCC) in 1926-27 at Bombay Gymkhana and immediately made an impressionful statement with a knock of 153 in just 116 minutes that featured 11 sixes – setting an unprecedented individual score in first-class cricket history. His performances earned him a place in the Indian team that toured England in 1932.
CK Nayudu made history and his country by competing in their inaugural match against England – marking India's debut international cricket career. Although India lost heavily, Nayudu made an impactful performance. On that day for India, he scored 40 runs and was one of its star performers.
First Test Captain of Indian Cricket Team
CK Nayudu made history in 1932 when he was named as the captain of the Indian team for their first-ever Test match against England. The match, which took place at Lord's, was a significant moment for Indian cricket and marked the beginning of a new era. Nayudu's leadership skills and tactical nous were on full display as India put up a strong fight against the experienced English side.
CK Nayudu was one of the initial contenders cited by Wisden as Cricketer of the Year for 1933. Additionally, he led India in three Test matches during 1932-33 and 1936-37 tours of England. He played 4 Test matches and 1 ODI for India from 1932-1934 and was also the first Indian ever to captain an Indian team.
India's inaugural Test captain made an indelible mark as an outstanding batsman, fielder, leader, and positive force during his long and illustrious career – earning recognition as one of the greatest Indian players ever. Despite Nayudu being an inexperienced cricket captain, as well as contributing greatly towards its independence. He remains revered as one of India's greatest-ever players today.
Also Read : Indian Cricket Team Captain: Leading the Way to Victory
Nayudu's All-Round Prowess
CK Nayudu was an exceptional all-rounder who could bowl both medium pace and leg-spin. His batting was equally impressive, and he could score runs at a brisk pace. In his first-class career, Nayudu scored 11,825 runs at an average of 36.39, including 27 centuries and 58 half-centuries. He also took 466 wickets at an average of 24.62, including 23 five-wicket hauls and 3 ten-wicket hauls.
On 22 June 1992 at Brabourne Stadium in Mumbai, CK Nayudu scored an historic century in his inaugural One Day International against England at Brabourne Stadium, hitting eleven sixes for an innings that lasted 1 hour and 56 minutes – setting an Indian batsmen record with the feat.
However, in one Ranji Trophy game suffered an infliction that broke two front teeth, suffering an excruciating blow directly onto his mouth that left two front teeth broken off. He learned to accept pain and continue playing through an injury, scoring 81 runs against England at The Oval Test finally.
Records and Achievements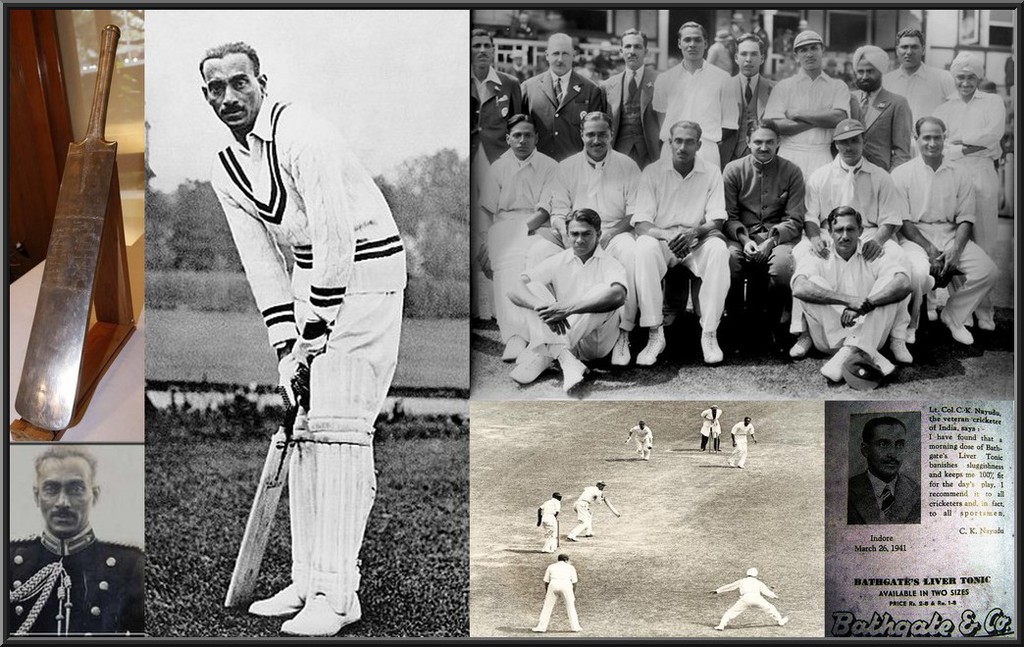 CK Nayudu's contributions to Indian cricket were significant, and his records and achievements speak for themselves. Here are some of his notable accomplishments:
| Record/Achievement | Year |
| --- | --- |
| Hit an unbeaten 80 in the final of the Bombay Quadrangular against the Parsis | 1917 |
| Scored 153 against Surrey, which remained the highest score by an Indian in England for several decades | 1926-27 |
| The highest run-scorer in the history of the Bombay Quadrangular tournament with 2156 runs at an average of 45.87 | 1920s-30s |
| First Indian to score a Test century | 1933 |
| Captained India in their first-ever Test match | 1932 |
| The leading run-getter for India in the tour and also picked up 65 wickets as a bowler during the 1932 England tour | 1932 |
| The Government of India awarded him the Padma Bhushan — the first cricketer to be conferred the honour | 1956 |
Nayudu stood 6 feet 2 inches, making him an excellent player. His batting style was aggressive, and he was known for his powerful strokes and quick reflexes. He had a particular liking for the leg-side, where he played some of his most memorable shots. His leg-spin was also a force to be reckoned with, as he often bamboozled batsmen with his variations and flight.
Nayudu's achievements in the early days of Indian cricket were crucial in establishing the nation's reputation in the game. As a captain, he led the team by example, always willing to put his body on the line for the sake of the team's success. Nayudu was one of India's best-known cricketers, widely credited with contributing to its early success in India. A tough taskmaster with unparalleled dedication to the sport, his longstanding presence demonstrates this fact.
One of Nayudu's most significant contributions to Indian cricket was his role in fostering a sense of pride and identity among Indian cricketers. He believed in the importance of playing for the country and instilled this ethos in his teammates. Nayudu's passion for the game and his country was infectious, and it inspired a generation of cricketers to follow in his footsteps.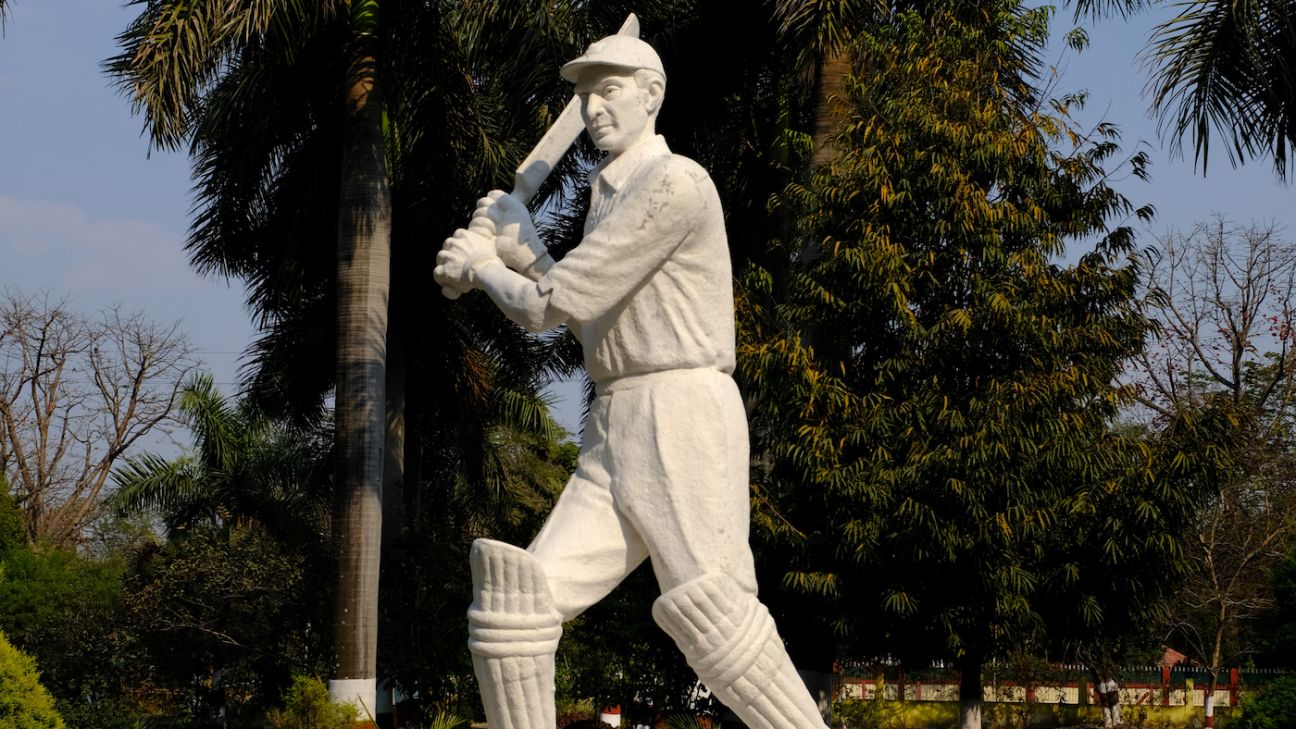 Conclusion
CK Nayudu's contributions to Indian cricket are unparalleled, and he remains an inspiration for cricketers across the country. He was a trailblazer, an exceptional all-rounder, and a true ambassador of the game. His all-round skills, leadership abilities, and passion for the game make him a legend in the annals of Indian cricket history. Nayudu's contributions to Indian cricket will never be forgotten, and his name will forever be associated with the rise of Indian cricket on the international stage.
Also Read : 5 Indian Cricket Team Captains Widely Regarded as the Best
---