Cricket is a beloved sport in India, and the Indian Premier League (IPL) has taken the nation's cricketing passion to new heights. The IPL has witnessed numerous thrilling encounters and remarkable performances since its inception in 2008. One aspect of the tournament that never fails to captivate fans is the sheer display of batting prowess. In this article, we delve into the highest scores in IPL history by a team. We will explore the batting exploits of various teams, analyze the key factors that contributed to these monumental totals, and highlight some memorable matches that produced these remarkable achievements.
Highest Scores in IPL by a Team
To gain a comprehensive understanding of the highest team scores in IPL history, let us first examine a table showcasing the top five team scores recorded thus far:
| Rank | Team | Opposition | Score | Date | Venue |
| --- | --- | --- | --- | --- | --- |
| 1 | Royal Challengers Bangalore | Pune Warriors | 263/5 | 23-Apr-2013 | M. Chinnaswamy Stadium, Bengaluru |
| 2 | Lucknow Super Giants | Punjab Kings | 257/5 | 28-Apr-2023 | Inderjit Singh Bindra Stadium, Mohali |
| 3 | Royal Challengers Bangalore | Gujarat Lions | 248/3 | 14-May-2016 | M. Chinnaswamy Stadium, Bengaluru |
| 4 | Chennai Super Kings | Rajasthan Royals | 246/5 | 3-Apr-2010 | M. A. Chidambaram Stadium, Chennai |
| 5 | Kolkata Knight Riders | Kings XI Punjab | 245/6 | 12-May-2018 | Holkar Cricket Stadium, Indore |
Royal Challengers Bangalore's 263/5 against Pune Warriors India (2013)
The highest team score in IPL history was achieved by the Royal Challengers Bangalore during their match against the Pune Warriors India in the 2013 season. RCB's batting lineup showcased their explosive potential, amassing a monumental total of 263 runs. The key contributors to this remarkable feat were Chris Gayle and AB de Villiers. Gayle, known for his destructive hitting, smashed an unbeaten 175 runs off just 66 balls, which included 17 sixes and 13 fours. De Villiers played a supporting role, scoring a quickfire 31 runs off 8 balls.
Chris Gayle's 175 against Pune Warriors India
Gayle will forever be remembered as one of the greatest cricketing legends across all formats, but his historic power-hitting innings against Pune Warriors India back in 2013 stands out. The West Indies batsman amassed 175 runs off just 66 balls at M Chinnaswamy Stadium. It powered Royal Challengers Bangalore (RCB) to an amazing total of 263-5 and broke multiple records as it did so.
Gayle made this revelation on JioCinema's Legend Speak program and noted that although he has scored numerous centuries in T20 cricket, none caused as much havoc than his unbeaten 175 against Pune Warriors India in 2013. Gayle unleashed hellfire upon the bowlers from the get-go, taking them apart with his powerful power hitting and unyielding aggression.
Lucknow Super Giants' 257/5 against Punjab Kings (2023)
In a thrilling match against the Punjab Kings, the Lucknow Super Giants came close to surpassing the Royal Challengers Bangalore's formidable record. They amassed an impressive total of 257 runs in their allotted 20 overs, losing only 5 wickets in the process. Opting to bat first, every player of the LSG displayed an aggressive approach, consistently finding the boundaries. The standout performers for the team were Marcus Stoinis and Nicholas Pooran.
Stoinis contributed a valuable 72 runs off 40 deliveries, while Pooran played a quickfire innings of 45 runs off just 19 balls. Despite the Punjab Kings also putting up a commendable batting display and scoring 201 runs, they fell short by 56 runs in their pursuit of victory. It was a remarkable contest that showcased the batting prowess of both teams, with the LSG coming out on top with an impressive total.
Royal Challengers Bangalore's 248/3 against Gujarat Lions (2016)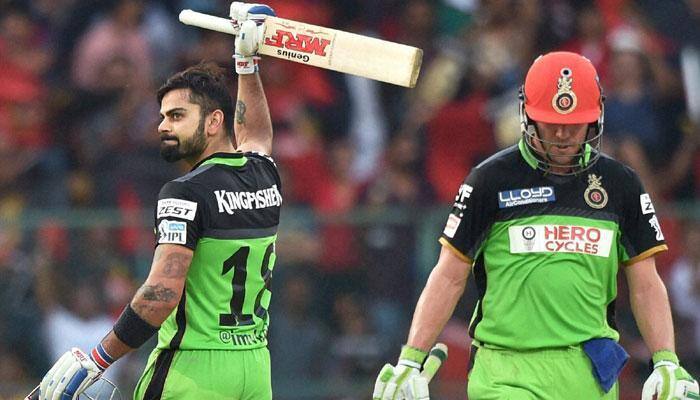 In yet another powerful batting display, the Royal Challengers Bangalore piled up 248 runs against the Gujarat Lions in the 2016 season. This match witnessed a destructive partnership between Virat Kohli and AB de Villiers, two of the modern-day greats of the game. Kohli led the charge with a breathtaking innings of 109 runs off just 55 balls, including 8 sixes and 5 fours. De Villiers, not to be outdone, played a sensational knock of 129 runs off 52 balls, comprising 12 sixes and 10 fours. Their partnership of 229 runs off just 96 deliveries powered RCB to an imposing total.
Chennai Super Kings' 246/5 against Rajasthan Royals (2010)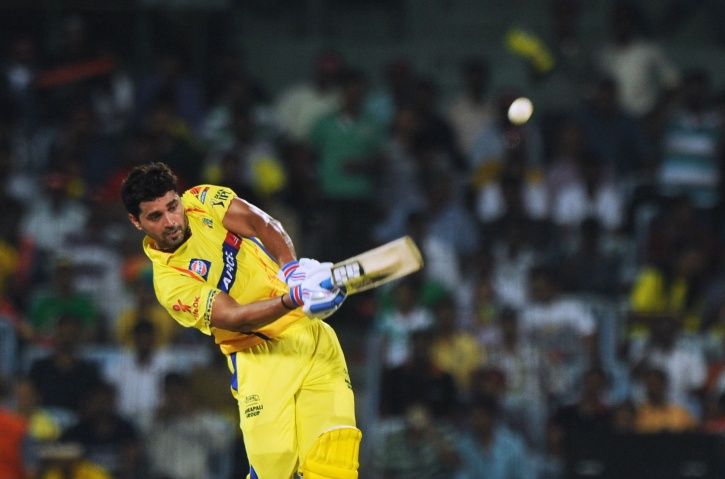 The Chennai Super Kings recorded the third-highest team score in IPL history when they scored 246 runs against the Rajasthan Royals in the 2010 season. This match showcased the batting brilliance of Murali Vijay, who delivered a scintillating innings. Vijay's knock of 127 runs off just 56 balls included 11 sixes and 8 fours. Alongside him, Albie Morkel played a vital role, smashing 62 runs off 34 balls. CSK's commanding total proved too challenging for the Royals, securing a convincing victory.
Kolkata Knight Riders' 245/6 against Kings XI Punjab (2018)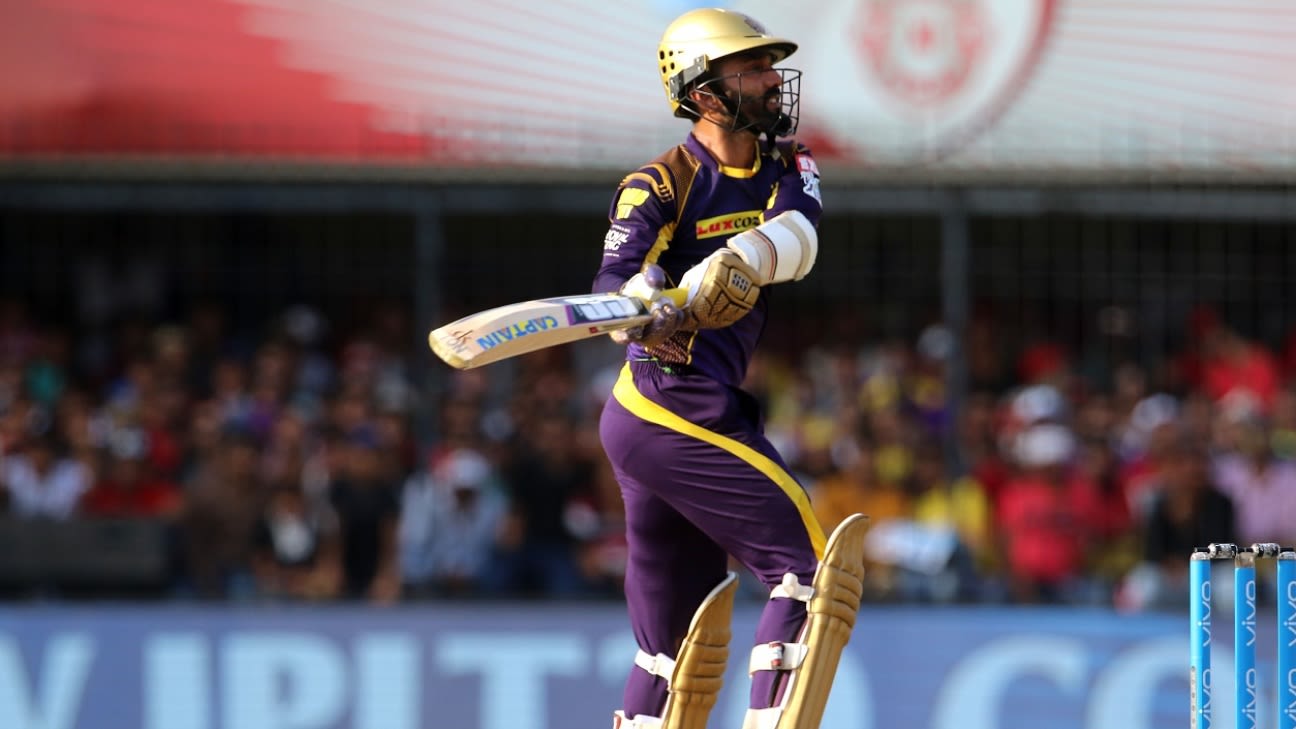 In the 2018 season, the Kolkata Knight Riders displayed their batting prowess against the Kings XI Punjab, amassing an imposing total of 245 runs. This match witnessed a breathtaking innings from opener Sunil Narine, who stunned the opponents with his blitzkrieg knock. Narine smashed 75 runs off just 36 balls, featuring 9 sixes and 4 fours. He was ably supported by Dinesh Karthik, who contributed an unbeaten 50 off 23 balls. KKR's exceptional batting performance propelled them to a resounding victory.
Also Read : IPL Match Highlights: The Key Moments that Define the Game
Factors Contributing to High Team Scores
Teams with a strong and deep batting lineup are more likely to post big scores. The presence of power hitters and aggressive stroke-makers throughout the batting order enables teams to maintain momentum and score consistently.
Exploiting Powerplay Overs
Utilizing the fielding restrictions during the powerplay overs (first six overs) effectively is crucial. Aggressive batting during this period can set the tone for a high-scoring innings, with batsmen capitalizing on the fielding restrictions to score boundaries freely.
Innovative Shots and Power Hitting
The ability of batsmen to play innovative shots, such as scoops, ramps, and switch hits, combined with powerful hitting, allows teams to accumulate runs quickly and pile up big scores.
Favorable pitch conditions, such as a true batting surface with even bounce, can facilitate high-scoring encounters. Batting-friendly pitches enable batsmen to play their shots freely and score boundaries regularly.
Conclusion
The IPL has witnessed some extraordinary batting displays, resulting in colossal team scores. The Royal Challengers Bangalore hold the record for the highest score in IPL history by a team with their remarkable total of 263/5 against the Pune Warriors India in 2013. The likes of Chris Gayle, AB de Villiers, Sunil Narine, Virat Kohli, and Murali Vijay have showcased their exceptional batting skills in the pursuit of these monumental scores.
These innings have not only entertained fans but also demonstrated the immense talent and adaptability of the players. The ability to consistently score big runs requires exceptional skill, concentration, and an understanding of the game.
These record-breaking performances have become iconic moments in IPL history and have left an indelible mark on the minds of cricket enthusiasts. They also provide fans with exhilarating matches filled with breathtaking moments. As the IPL continues to evolve, it remains to be seen whether these records will be broken or new milestones will be established, adding to the rich tapestry of the tournament's history.